Press and Reviews
Committed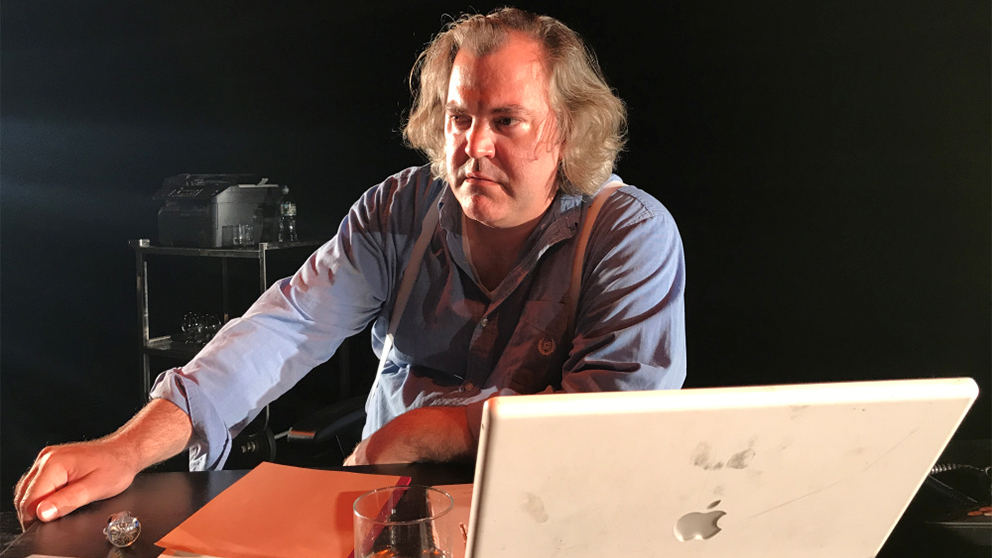 "Menna's brilliant writing captures the multifaceted nature of Theo Van Gogh's character.... [Her] dialogue is gorgeous with resonating lines. Natalie Menna masterfully crafted a world that is neither black or white, but grey. [She] does an admirable job in portraying a story full of gripping themes such as religion, identity, ego, artistic integrity, love, family, loyalty, selfishness vs. selflessness, and how far a person will go to stand for what they believe in."
For what audience did you write this play and what do you want people to take away from watching Committed? Natalie: "I wrote this play for those of all beliefs, political, and religious. It should not answer questions, rather it should cause the audience to raise questions, not least in themselves... I was gratified that audience members found the humor in what otherwise would have been grim proceedings."
What attracted you to this concept/play? Natalie: "I was fascinated when I first heard the story of Theo Van Gogh's life - death. Looking around at the world and seeing a disturbing trend towards extremism in many different forms... There is a natural reluctance even to approach a character with such abhorrent views, yet I felt compelled to write about such a character and also to address his underlying humanity... As we've seen the rise of autocratic leaders in the Western Hemisphere, Eastern Europe, and around the world, this play addresses issues of extremism and has gained a relevance I wish it never had."
"Committed is a fulsome treat that's worth seeing more than once. The story of Theo van Gogh's last two days in Amsterdam and his untimely death at the hands of a religious extremist, the play presents him as a provocateur willing to die for his right to free speech. It offers an admirably broad spectrum of perspectives ... and provides insight into Theo van Gogh's irascible and complex character. There isn't a dull moment, which is a tribute to Menna's writing and the talented cast... Menna is equally adept at comedy, having presented and won awards for Zen A.M., Roberta!, I-POD, Hiroshi - Me, Me, Me, Montana, and Occasionally Nothing."
What's it like being a female playwright in NYC? Natalie: "Exhilarating! I started as an actress, and while I still love performing, playwriting provides an opportunity to right the wrongs of the universe, or at least attempt to... All playwrights face the same challenges. I don't think opportunities are particularly based on gender anymore. Income seems to play the determining role in a playwright's opportunities, which is a disturbing trend. However, the disparity in income between men and women does make it harder for women to gain a foothold in this field."
Occasionally Nothing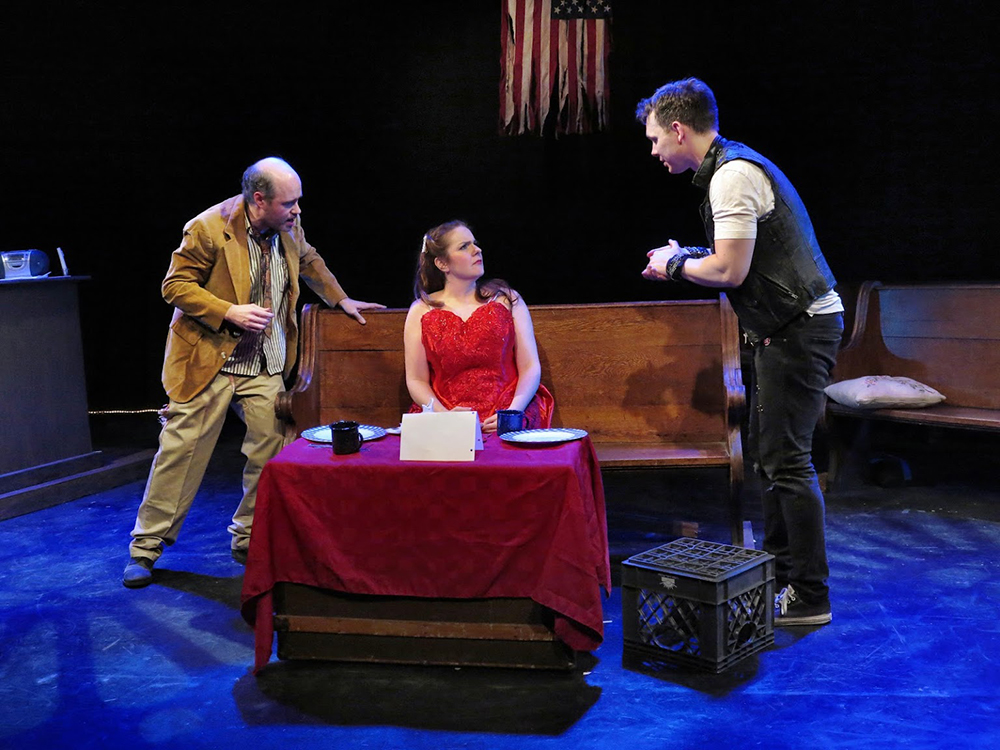 "The writing here is spare, brutal, and emotionally resonate. She has imbued her work with a musicality for both the words and the long silences that fall in between... Menna's dialogue crackles with energy and wit... The play clearly belongs to the same tradition of Beckett's End Game, which does not rob it of its importance or necessity. It speaks to the dark shadows of the 21st-century in a vibrant and yes comic voice."
"Such discourse and the endgame which the men fear is approaching bring to mind the great Samuel Beckett... pay attention and enjoy the dark humor. Although the New World Order prohibited the use of certain words, our survivors are emboldened to talk about things now... the play leaves some things comfortably ambiguous."
"Occurring in a post apocalyptic world, [Occasionally Nothing] questions human nature in grim circumstances... Occasionally Nothing is witty... At times the dialogue even brings Samuel Beckett's, Waiting for Godot, to mind."
What makes this different or special? Natalie: "In Occasionally Nothing, I am paying homage to absurdist theatre and giving it a modern, up-to-date twist... My best ideas are always dreamed."
Roberta!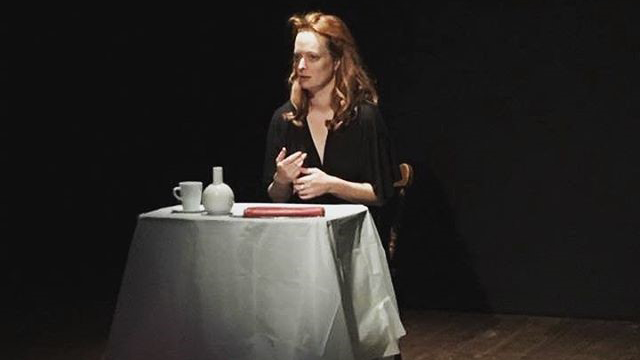 I'll be blunt: your main characters are very fun and interesting on the page, but they definitely come with a lot of issues! Frankly, I think if I was friends with Roberta, let's say, I'd want to pull my hair out. And yet the play is fantastic. What's the key to making a character likable on the stage even as you know that in person they'd be unlikable?
Natalie: "Really? I feel like all of my friends, including myself, have BEEN Roberta (well maybe not to that degree!). But sure, at one point or another ... I think maybe it's about heightening the reality."
I-POD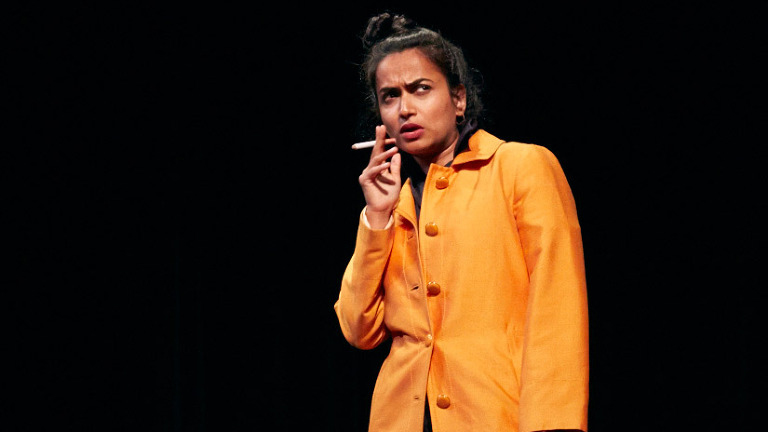 Natalie: "I seriously have never gotten this obsession with 'likable' characters ... in i-POD, the character at one point says. 'No coincidence I've never met a poor vegan.' A playwright approached me after the show and informed me that he was offended and knew many poor vegans. But of course! It's this character's view!"
Journey in Light and Shadow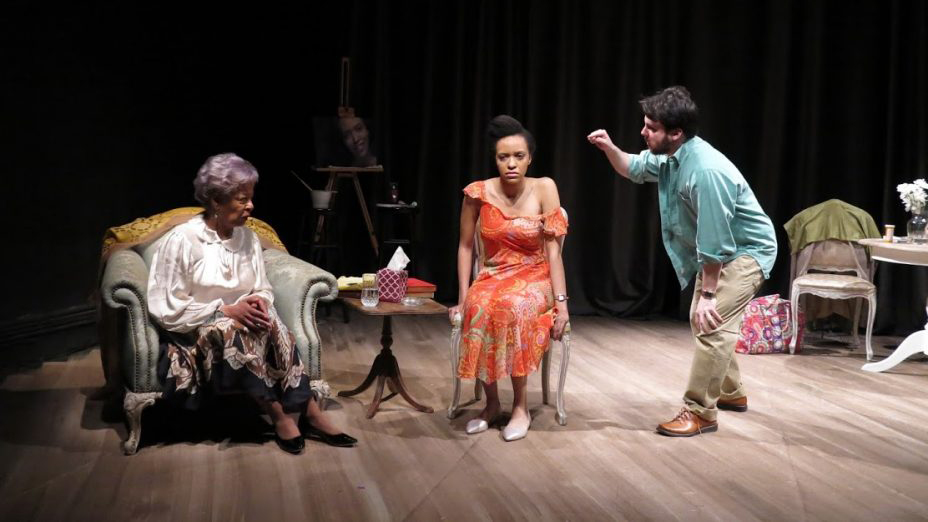 "Stig Dalager's enigmatic new play ... quite like an Escher painting, with layers of inception that blur the lines between reality and fiction." Adapted by Natalie Menna.